Please feel free to drop by our showroom and production facility in Louisville. MAPS and DIRECTIONS are included below. Contacts are:
You can also reach us by filling out this form.
Signwaves' showroom is located on the southeast corner of the intersection of Bardstown Road and Taylorsville Road in the Witten Center. Please click on the images below for various maps.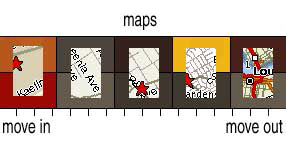 Also, we have an ftp site where you can upload your files anytime for us to retrieve in our studios. If you're on a PC, Click here and drag your files into the new browser window. If on a Mac, you may have to use an ftp client. Please contact us for the required password.